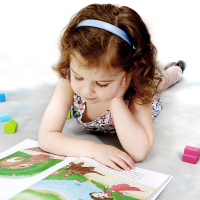 Lisa Budd
Children's
I am just a mumpreneur mother of three lovely children who decided in a moment of madness to write a book for my 4 year daughter. Not content with that I turned it into a fully personalised culturally inclusive book!
Video
All about the Land of Nod by Create Me Books
Recommended Featured Books
"Reading gives us someplace to go when we have to stay where we are."